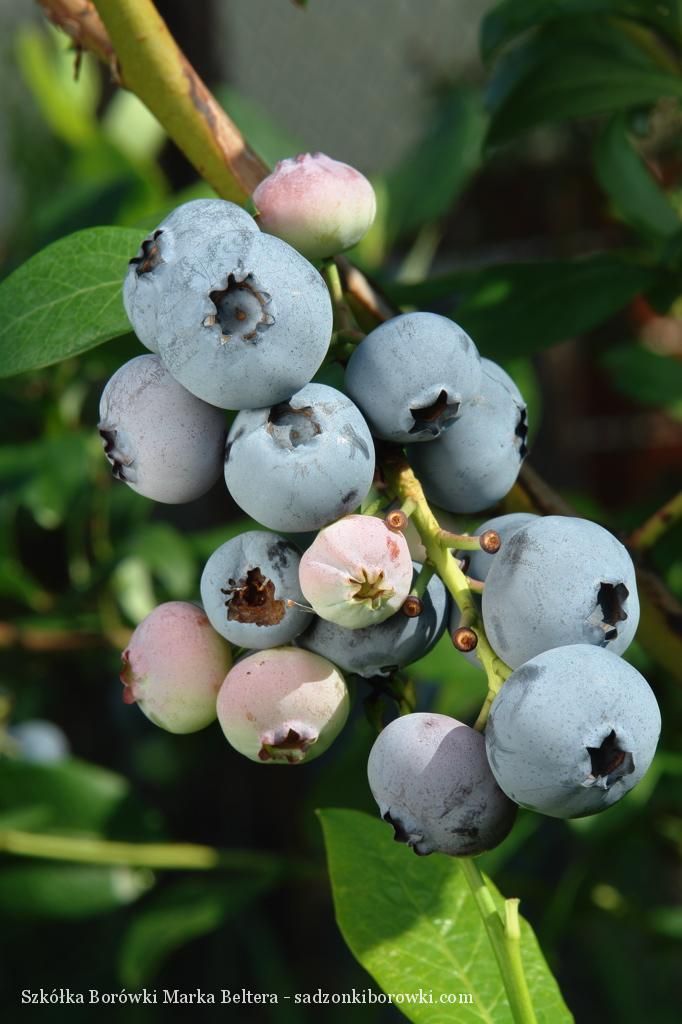 NELSON
This product is no longer available.
---
Description:
It was selected from crosses of Bluecrop and Berkeley and seems to have inherited Bluecrop's flavor and Berkeley's giant size. Quality of the fruit is very good. Berries are firm. Picking scars are small and berry color is a dark blue. The berries are relatively large, quite firm, and have good shelf life. The fruit may be harvested by hand or mechanically.
Ripening season:
Second half of August.
Commercial Advantage:
Blueberries do not lose their flavor and aroma in the cool days of late summer. The variety requires warm, moist but not waterlogged soils. It is suitable for mechanical harvesting.
Classification:
Late variety.
Specification of NELSON
| | |
| --- | --- |
| Fruit size | Big |
| Ripening time | Late |
| Bush height | High (>170 cm) |